One remote to rule them all - The Logitech Harmony Remote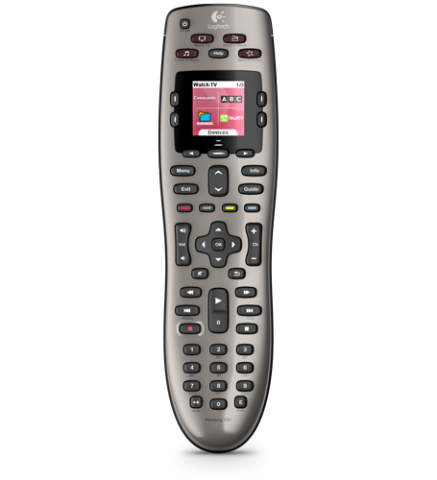 How many remotes do you have? How many "universal" remotes have you tried? Isn't looking at that little book and finding the codes for your device (which might not work) so much fun.
Let me introduce you to the Logitech Harmony remote.
All of the Harmony remotes are programmed via your PC. You plug it into your USB port and using the included software enter in your various devices. After setting up the devices you set up various tasks on the remote.
For example, you might setup a task to "Watch TV". To watch TV in our house, the Satellite receiver needs to be on, the TV on, the TV set to HDMI and the HDMI switch set to input #2. Try explaining that to the babysitter.
However, on the Harmony remote, you simply press the button next to "Watch TV", and it does it all for you. It then maps our the keys on the remote appropriately. So, if we're just watching TV, the volume control runs the volume on the TV. If we're watching a DVD where the audio goes the stereo, the volume control on the remote controls the volume on the stereo.
The basic remote, the Harmony 650, is about $100 retail, but can be found for less online. http://www.logitech.com/en-us/remotes/universal-remotes/devices/6621